YOUR PET DESERVES TO FEEL SAFE TOO!  
Your wear your seatbelt, so why shouldn't your pet wear theirs too? The DogBelt was built to keep even the biggest dog safe in the car. Made from a high quality, rip-resistant nylon material that features a bungee section that helps absorb forces and put less strain on your pet when braking. Features a universal seatbelt buckle that fits in all types of cars & provides extra safety for your pet in case of emergency braking.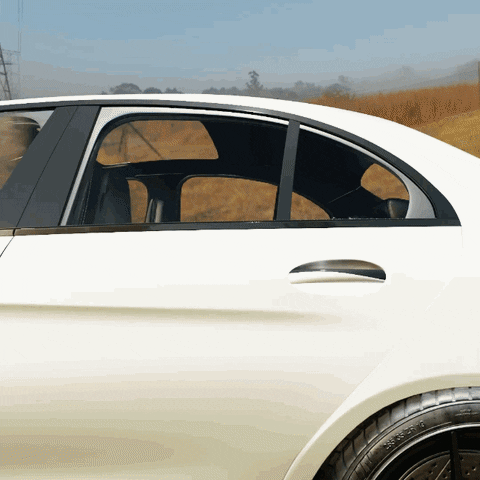 SUITABLE FOR ANY CAR
If you have a car, then you can use our DogBelt™. We wanted to make sure that we came up with a design that will work for everybody. The DogBelt™ Seat Belt is perfect for anyone and everyone.


SAFE FOR ANY BREED
Whether you have a 5-pound Chihuahua or an 80-pound Golden Retriever, we got you covered. Simply adjust the length of the seat belt according to the size of your dog and drive in peace.



FAST & EASY SETUP
Setup takes seconds. Adjust your seat belt to the perfect length. Buckle the seat belt to the car and attach the alloy steel clasp to the harness.
CURE YOUR PET'S ANXIETY
 Many pets struggle with the anxiety of riding in the car. It can be a scary experience for them and cause them real psychological harm. The DogBelt is proven to help reduce that anxiety by helping your furry friend feel safe while being in a moving car.

DRIVE MORE, WORRY LESS
Protect your four-legged family member at all costs. This seat belt will be your pup's personal pawdyguard protection. Whether you'd like to take your dog for a short trip across town or a long road trip, you can drive with peace of mind, knowing that you and your furry companion are safe and secure.

MAXIMUM COMFORT
360° alloy steel clasp eliminates any chance of your dog getting tangled. While being safely restrained, your dog still has the freedom to stand, sit, lay, or move around if you allow them to.
 RESPECT THE LAW & KEEP THEM SAFE
 Not many people know that it's actually illegal in most states to ride in a vehicle with a pet that's unattached. It can be dangerous for the animal, and dangerous for the driver as the unattached pet can be a distraction. Keep your pets safe and respect the law with the DogBelt! 
WARNING
Never use the DogBelt™ Seat Belt with a dog collar. Always attach it to the back of your dog's harness to prevent choking and injury to your dog's neck.
MATCH MADE IN HEAVEN
Make sure to grab our Paw Harness to go with your DogBelt™ Seat Belt. It is the perfect harness to go with your pup's seat belt to ensure maximum safety. Buckle up your pup and throw your worries out the window while driving.
FEATURES: 

High quality, tear-resistant Nylon material 
Bungee section that absorbs shocks 
Universal seatbelt clip fit 
Adjustable buckle that adapts to your pet's size
360 ° swivel hook gives your pet the ability to roam freely in their seat
Reflector strips ensure extra safety
Rachel's Review of the DogBelt™